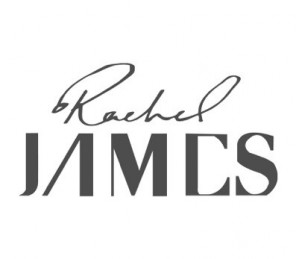 Rachel JAMES is a luxury casual menswear label that featured in London's men's fashion week in January this year.
The Creative Director, Rachel James is a British menswear designer and BA (Hons) graduate of Fashion Design from the University of Westminster. During her education she gained invaluable experience working within all areas of the fashion industry, from design to production, pattern cutting to print, PR to Sales at companies including Acne Studios, Todd Lynn and Christian Dior.
However it could be argued her rise in the fashion ranks is owed to a rather fortuitous event during a graduate internship at an Australian fashion house.
People who eventually go on to become huge successes often get a lucky break somewhere along the line. Rachel had hers in 2013 when she was interning at Australian fashion designer Josh Goot in Sydney. While working in the fashion label's studio, the brand's design co-ordinater unexpectedly went on leave, leaving Rachel to take charge of many of his duties as well as her own – leading a team of around 10 employees and overseeing both design and production of the collection at that time. She performed her impromptu role so impeccably well that she was instructed to lead a project to re-define and re-design the whole design process within the company – ultimately setting her on the path to understanding what it takes to become a fully-fledged menswear designer.
Fast forward a few months to 2015 and Rachel's passion for her work and hunger for recognition were two characteristics that helped her secure an invitation to show her new collection at men's fashion week in London (LC:M) earlier this year. For a graduate designer this is unheard of; applicants typically have 4/5 seasons behind them before they are considered for any space at such a prestigious event. The exhibition proved a great success for showcasing, networking and publicising the brand: Rachel JAMES has since been invited to showcase again this season, has been featured in Italian Vogue and has had pieces requested to style British artists Calvin Harris, Tom Odell, Mark Ronson and Skepta.
From the debut, the label's PR team have been inundated with press requests and website traffic was given a huge boost. The company is now ready to start making sales with the online shop having just opened for business.
The designer is offering a 25% equity for £50,000 investment.
This is a brand that designs and produces creative, exciting, casual menswear, using luxurious fabrics and impeccable 100% British manufacturing. It is offering investors the chance to come onboard at an early stage.