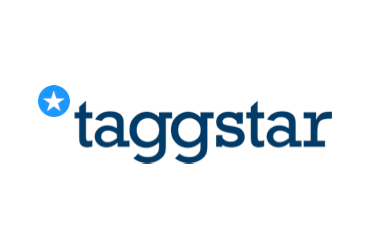 'Time is money' - for e-commerce businesses that statement couldn't be truer. From the moment a potential customer lands on an e-commerce business's product webpage the clock begins ticking. The more time that elapses, the more chance there is for distractions to take the customer away from the buying process, perhaps never to return.
Accelerating the decision-making process would, therefore, go a great distance in minimising the potential for disruption and improve chances of the e-tailer making the sale. But how does such a business go about spurring the customer into quicker clicking?
Step in Taggstar Ltd - a unique company leading the way in its respective sector, having developed state-of-the-art software which is provided as a service (SaaS) to help online retailers improve conversion rates and increase overall sales.
The intelligent software overlays persuasive messaging containing product-related information on webpages in real time, impressing on the customer stats such as how many people are viewing the product at that moment in time, how many purchases have been made over a certain period and the quantity of stock remaining.
The software, which uses a patent-pending algorithm, can also display special messages such as product reviews from satisfied customers, or messages derived from trends such as fast selling 'on fire' products. The system leverages real-time data to combine messages to best effect so as to create a sense of urgency and/or engagement with the customer to evoke a 'buy now' response.
The solution has been designed for all types of e-commerce, including: retail, property, entertainment, travel and finance, and works across all desktop, tablet and mobile devices as a responsive solution. Since it launched, Taggstar has served over 400m messages to some of the largest e-tailers, generating order conversion rate uplift of up to 10%.
Taggstar launched with Shop Direct Group, a £1.74 billion retailer with a roster encompassing Littlewoods, Isme and very.co.uk, in February 2014. Taggstar is now embedded across 100% of site traffic of very.co.uk, serving more than 70m messages each month. Very.co.uk has experienced a 2% uplift in order conversion by using Taggstar Basket Module, one of Taggstar's flagship products.
Taggstar is also doing a phenomenal job on its current trial with Argos – in just 27 days from the start of the trial, Taggstar's technology has generated a 2.28% increase in order uplift, resulting in a significant increase in revenues for Argos.
The company is actively demonstrating the power of the solution by providing free trials that are on-going with other retailers including Thomas Cook Online and lastminute.com, which gives some insight into why the company is looking for a minimum of £200,000: to fund working capital while any trials are converted to formalised contracts and any sales are finalised.
Advanced discussions are currently taking place between Taggstar and other leading UK multinationals, including ASOS, Tata Group and BA. There's also a key to unlock the international market in the pipeline in the form of the company signing a trial with Naspers, a Johannesburg-listed global group of ecommerce and media brands with presence in over 130 countries worldwide.
More recent times have seen the company attract prominent backers to the business including Sir Stuart Rose (former Chairman of M&S); Rob Hersov (Invest Africa), Bentworth Holdings Ltd and Ariadne Capital.