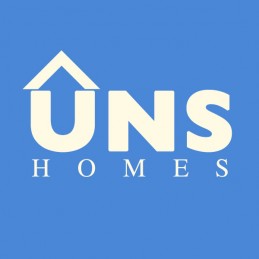 UNS Homes Ltd is a property renovation company that purchases houses and revitalises their interiors before selling them on at a profit.

These guys know that it takes more than a lick of paint and a little elbow grease to make a house a home. By continuing to come up with new ideas, the company stays ahead of the marketplace and creates modern-look interiors. Such innovative thinking has helped the company build a solid track record, having sold every one of its refurbished properties since 2008 when the company was first established. This thinking also contributed to the company almost quadrupling its profits year-on-year in 2013. UNS Home's current trading figures show a monthly turnover of over £31,000.

The renovators recently identified a way in which it can use its extensive knowledge and ties with contractors and suppliers to take advantage of a growing market with huge potential. With the backing of a loan-funded investment, the company wants to make its renovation expertise available to homeowners as a service, providing customers with tailor-made renovations.

A loan investment will ensure the company has enough working capital to take on new projects and help them keep growing business. The loan investment will also ensure the company is able to benefit from supplier discounts that are only available with immediate payment.
---
Funding progress
not enough data
---
The Lightrooms is a carbon-conscious and sustainable office development space provider for businesses who demand the best. The combination of energy-efficient technologies and smart internal and external finishes provide an ideal and cost-effective opportunity for growing SMEs.
pledged: nan% days to go: TBC investment: Unknown
CoreHaus applies known, tried and tested construction methodology intelligently to meet the growing demand for offsite manufactured housing solutions. Their principles are based on ground and the first floor standardised 'modular cores' which includes a pre-finished kitchen, staircase, central heating and electrical control systems and bathroom. Their product has designed and developed, trademarks and IP's are in place, private sites secured under contract, and they are currently working with some exciting partners and supply chains to roll out the product launch.
pledged: nan% days to go: TBC investment: Unknown