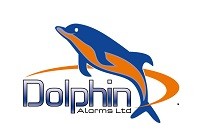 Swimming pool areas pose all sorts of dangers to young children. UK-based company Dolphin Alarms aims to eliminate the most dreaded of those dangers, accidental drowning, with its patented alarm system.
The Dolphin Aquasonic Swimming Pool Alarm system is designed for non-swimmers and infants who could easily escape the attention of their parents or guardians and end up in the water. The child's ankle is strapped with a simple bracelet-like device that triggers an alarm when it makes contact with water.
Product development has seen investment of £120,000 to-date. Dolphin Alarms worked with technology specialists at Newcastle University's Underwater Communications research department who refined the system to completion. No other pool alarm system offers all three of the following features:
-Alarm signalled instantaneously when a non-swimmer enters the water
-Alarm signalled when the pool is in use by others (rival systems rely on waves and therefore anyone using the swimming pool can trigger the alarm)
-Works in both salt water and fresh/chlorinated water
With research and development already completed, the company requires investment to begin production and marketing of the system.
---

Bagboard is an advertising platform and sustainable reward app that empowers people to shop from planet-friendly brands. It is backed by leading investors, including Sky Ocean Ventures and has partnered with brands such as Ben & Jerry's, WWF, Loop, and Sky Ocean Rescue. The company promotes its planet-positive brands' campaigns on smart paper bags and incentivises people to reuse these smart bags instead of using single-use plastic bags through its app. For their effort, users earn conscious coins to spend on eco-friendly products and services via the company's in-app marketplace. The UK ethical market is now worth £83.3 billion and the company sees itself as a strong contender in this segment. It has also been featured in publications like the National Geographic, Sky News and The Evening Standard. The company is aiming to raise an investment of £600,000 to kickstart the next stage of its new advertising platform and reward scheme and accelerating its growth with both consumers and advertisers.
pledged: 87% days to go: 37 investment: £522,420

Czapek & Cie is the first Swiss Haute Horlogerie brand to offer watch lovers the opportunity to become co-owners of a legendary watch brand via crowdfunding. www.czapek.com
pledged: 137% days to go: Stretch investment: £682,011

A revolutionary greeting card, gifting and print on demand company. There are three offerings within this company; www.VideoGram.co.uk www.CrowdMyGift.com www.Instrbook.com. All three brands and all IP is owned by VG
pledged: 100% days to go: Stretch investment: £50,006