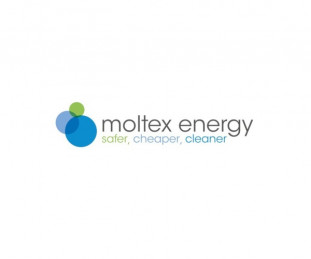 Moltex Energy is developing and advancing a next-generation nuclear reactor that is capable of generating clean electricity at a much economical cost than fossil fuels. This objective will be realistic through Moltex Energy's fully patented and protected technology based on Stable Salt Reactor (SSR), the first fundamentally new nuclear technology. The company shares good relationships with the UK, the USA and the Canadian government. Moltex Energy aims to transform the world's energy market by designing intrinsically safe nuclear reactors that deliver clean energy at a lower cost than coal or gas, which is the key to provide affordable energy and make a meaningful impact on climatic.
---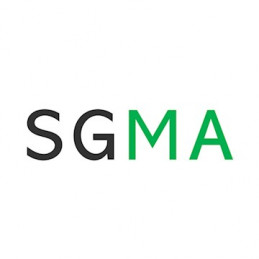 Sol-Gel Materials and Application (SGMA) is a sustainable technology company that is using its new sol-gels to create sustainable solutions to plastic environmental waste. The company has researched and developed a non-plastic, non-toxic coating for products, from food packaging to electronics, that is water and oil resistant yet recyclable. Its product is the world's only biodegradable, compostable, and recyclable (BCR) solution. The company's founder and CEO, Dr Fanya Ismail, has won the award 'Women in Innovation 2019' by Innovate UK and the company's work has been covered by BBC South East Today. The company plans to function as an IP management company, sub-contract manufacturing to chemical firms moving from bulk to advanced materials, and outsource distribution to partners, whose packaging customers serve brand owners.
pledged: 110% days to go: 14 investment: £220,002

planarTECH is an engineering company founded in 2014 as a provider of process equipment for the growth and characterisation of graphene and other emerging 2D materials. Its core product line is the planarGROW Chemical Vapor (CVD) system. The company has the ability to deliver scalable production systems that allow lower-cost production of graphene in comparison to other options currently available in the market. Moreover, from 2014 to 2019, the company's cumulative revenues exceeded £5 million. The company's products have been installed and used by faculties and students at prestigious universities like Stanford University (USA), IIT- Bombay (India), Deakin University (Australia), and many others. From the investment, the company will utilise 45% as working capital, 30% in Capital Expenditures (CAPEX), 15% in R&D and 10% in hiring additional staff.
pledged: 119% days to go: Stretch investment: £418,152
CFP is a family owned business which is backed by British Business Bank. The company has created the world's leading carbon fibre composite recycling operation. CFP has drawn a pipeline of business across a range of applications and is now involved with 25+ businesses across automotive, defence, and oil and gas industries. The company has taken concrete steps to improve its sales team to reflect its end market focus. CFP believes that as the adoption of the products occurs, the markets are adequately plentiful and different for CFP to achieve its aspirations and that the exit valuation fixed out in the Investment Memorandum remains achievable.
pledged: 0% days to go: Extended investment: Unknown