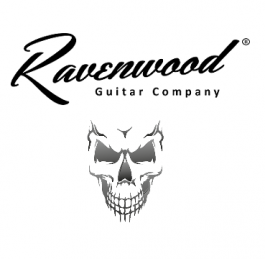 If there's one thing Britain lacks – it's its own iconic guitar brand.
RGC Capital Ltd is aiming to muscle in on the US-dominated UK guitar market with its new range of British-badged guitars.
The brainchild of experienced accountant Carl Derving, the young, passionate company unveiled its first prototypes in autumn 2014. The flagship Ravenwood guitar and the RGC model gained instant plaudits from some of the company's 2000+ Facebook fans.
RGC is now in a position to drive the new brand forward and capitalise on market space left open by a dearth of British-badged guitars. The company requires £100,000 investment to fund working capital to grow the business by launching a website, purchasing stock and funding various other marketing activities. In return, 30% equity in the company will be available.
Once investment has been secured, RGC Ltd expects to establish its two core guitar brands within the UK market over the course of the next few years – going on to gain recognition for the British-badged instruments on a global scale within the next 10 years.
Carl has a thorough understanding of the guitar market, having played at an advanced level for 14 years - two years longer, in fact, than he has been a professional accountant.
With the beautifully crafted, custom-built guitars designed, built and ready for production on a large scale, and the brand set to go (including the obligatory Ravenwood hoodies), the company requires equity investment to begin making the brand iconic. Investor rewards include great discounts on some of the pieces - details of which are available in the rewards section on this page.
---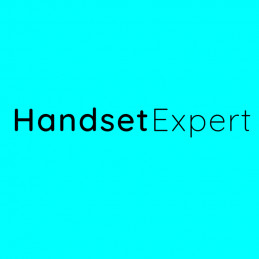 Handset Expert (HE) is a company on a mission to help a customer select his/her next phone or SIM card in a quick, cost-effective, and easy manner. HE claims to provide all the information customers need when buying a new phone and/or SIM and streamline every step of the process. In 2018, 28.8 million handsets were sold in the UK. 61% of consumers expect to buy a new phone in the next two years, and the advent of 5G will usher a new generation of devices. The company, having undergone a thorough test and build phase, believes that it is in a suitable position for a full launch with a comprehensive go-to-market plan in place. It has featured in publications such as The Guardian, The Sun and The Mirror, been recommended by MoneySavingExpert and received Ofcom accreditation. It will use the investment to grow its business across different verticals to become the UK's go-to mobile recommendation service.
pledged: 76% days to go: 7 investment: £266,280

Bagboard is an advertising platform and sustainable reward app that empowers people to shop from planet-friendly brands. It is backed by leading investors, including Sky Ocean Ventures and has partnered with brands such as Ben & Jerry's, WWF, Loop, and Sky Ocean Rescue. The company promotes its planet-positive brands' campaigns on smart paper bags and incentivises people to reuse these smart bags instead of using single-use plastic bags through its app. For their effort, users earn conscious coins to spend on eco-friendly products and services via the company's in-app marketplace. The UK ethical market is now worth £83.3 billion and the company sees itself as a strong contender in this segment. It has also been featured in publications like the National Geographic, Sky News and The Evening Standard. The company is aiming to raise an investment of £600,000 to kickstart the next stage of its new advertising platform and reward scheme and accelerating its growth with both consumers and advertisers.
pledged: 95% days to go: 21 investment: £574,350