The Cookaway is a Direct-to-Consumer (DTC) company that makes and sells recipe boxes to users to enable them to make delicious food from the comfort of their homes. Users receive all the ingredients, including premium oils, along with complete recipe cards made by the company's expert chefs. The Cookaway has garnered over 500 verified reviews on TrustPilot with an 'Excellent' rating and onboarded 10 chefs including 5 MasterChefs and a 2-Michelin starred chef. It has featured in publications such as The Independent, Forbes, The Week, and The Daily Mail. The company was the 'Chosen Food Partner' for The Lord Mayor's Big Curry Lunch 2021. The Cookaway will use 25% of the investment to hire talent, 20% to boost brand visibility via content generation, 15% to make its technology platform more intuitive, 15% to launch new chefs and cuisines, 5% to improve its sustainability credentials, 5% to develop its app with more features, 10% towards automation, and 5% to launch a membership program.
---
The Cookaway Rating Review
Pitch rating powered by CROWDRATING™
Rated on 27/04/2021
£780,106
pledged
111%
of goal
£700,003
target

£5,476,158
pre-money valuation

11.33%
equity available

245
investors

£3,184
pledge per investor

11570053
company number

Active
company status

14/09/2018
incorporated 3 years
What the ratings mean
49% and under
We suggest potential investors carry out further study of their own 50-64%
Room for improvement 65-79%
Worth considering 80%+
Gold rating, our highest rating
RISK WARNING - The ratings are based on the information provided in the fund raiser's pitch deck, business plans and financial forecasts which have appeared on a FCA regulated crowdfunding site. Where possible we validate the business plan to public sources such as LinkedIn, Companies House, Credit Agencies and internet searches. We cannot guarantee the information is correct. The ratings report takes no account of the investors/ individual circumstances. Do your own due diligence and get professional advice before investing. Your capital is at risk when investing in private companies.
---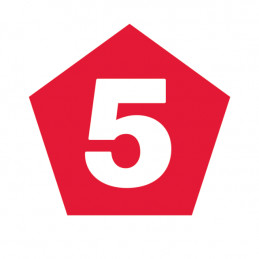 The Five Points Brewing Company (TFPBC) is one of London's best-known craft breweries that brews modern, flavourful, craft beer, The company asserts that its beers are stocked nationwide in pubs and across major chains like Waitrose, Tesco and Nando's. TFPBC claims that it has grown from £173,000 worth of sales in 2013 to £4.8 million in 2019. The company's first pub, The Pembury Tavern, has been graced with awards and recommendations from multiple entities. TFPBC argues that it has developed its e-commerce site in the wake of COVID-19 achieving online sales of over £300,000 from selling three million pints in draught, bottle and can form since March 2020. It also won the Champion Beer Of London 2019 Award. The company will use the investment to open its new on-site taproom with a large outdoor area for beer sales direct to the public, build a new flagship brewery site in Hackney, drive new sources of revenue whilst reducing costs, and maintain its commitment to East London
pledged: 176% days to go: 5 investment: £619,278