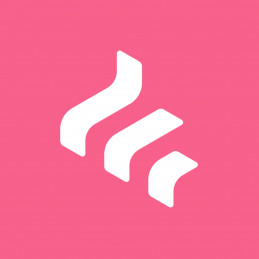 Freetrade is an award-winning, commission-free investing application. In the investment industry, high commissions and clunky products can make it complicated for people to start their investment journeys. This is where Freetrade comes in by offering a simple, transparent freemium pricing model where the user can pay for the premium features they want. The company is an FCA-regulated stockbroker and a member of the London Stock Exchange. Its new proprietary brokerage platform, Invest by Freetrade, has scaled smoothly while keeping costs low. It also consists of new features such as free Instant Orders & real-time deposits compatible with Apple Pay/Google Pay. The company has also shipped fractional shares, breaking down another barrier to investing. 150,000+ customers are enrolled in the ecosystem with a 500% growth Year-on-Year (YoY). The company's app won the Best Online Trading Platform at the British Bank Awards 2019 and 2020. With the investment, the company aims to grow engineering & marketing and continue expansion into Europe.
---
Freetrade Rating Review
Pitch rating powered by CROWDRATING™
Rated on 04/06/2020
£7,015,011
pledged
701%
of goal
£1,000,000
target

£140,000,000
pre-money valuation

0.71%
equity available

5,981
investors

£1,173
pledge per investor

09797821
company number

Active
company status

28/09/2015
incorporated 6 years

£2.51
share price
What the ratings mean
49% and under
We suggest potential investors carry out further study of their own 50-64%
Room for improvement 65-79%
Worth considering 80%+
Gold rating, our highest rating
RISK WARNING - The ratings are based on the information provided in the fund raiser's pitch deck, business plans and financial forecasts which have appeared on a FCA regulated crowdfunding site. Where possible we validate the business plan to public sources such as LinkedIn, Companies House, Credit Agencies and internet searches. We cannot guarantee the information is correct. The ratings report takes no account of the investors/ individual circumstances. Do your own due diligence and get professional advice before investing. Your capital is at risk when investing in private companies.