Envestors
---
Envestors was established in 2010 as a private investor network and has since evolved to cater for equity crowdfunding opportunities. They currently boast having raised £100m+*, having completed over 793* deals and have 4,080* experienced investors registered to the site.
*Data correct as of 24/04/2020
---

SkiBro is a leading business-to-customer (B2B) Software as a Service (SaaS) platform that aspires to become a contender in the €2 billion ski lessons market. The platform has onboarded 8,000 ski schools and 150,000 ski instructors to date. SkiBro's marketplace encompasses 350 resorts in 7 countries across Europe and North America, with over 6,000 ski instruction products. SkiBro intends to expand into ski hire. The platform has 350 independent ski instructors (250 last year) and 400+ ski schools, with notable ones including ESF La Plagne, ESF Courchevel, Evolution2 (France), Skischule Alberg (Austria), and Ski and Snowboard School Courmayeur (Italy). The company claims that despite COVID-19 hampering business in March 2020, the platform hosted 8.467 lesson bookings worth €1.35 million, recording a 500% YoY growth with an average booking value of €453. SkiBro is seeking £1.5 million of equity funding to accelerate company growth and deliver profitability in 2023-2024.
pledged: 99% days to go: Extended investment: £749,825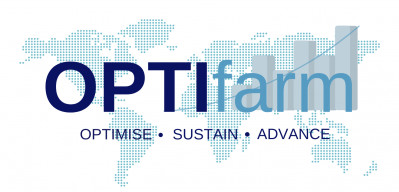 OPTIFarm is the world's only real-time, remote, 24/7 optimisation service for livestock farms. The company argues that current livestock production facilities lack a systematic way of monitoring production, animal welfare or staff training needs on a continuous basis. It stresses that its model combines the knowledge of trained experts with raw data gathered from livestock consisting of metrics like feed consumption, feed availability, water, temperature, humidity, and air pressure. The company combines the aforementioned data with advanced software and data analytics offering livestock businesses 24/7 monitoring providing full status reports every 90 minutes. OPTIFarm asserts that this enables farms to optimise feed, water and climate to provide the best conditions for their livestock. OPTIFarm's service is currently generating c. £25,000 per month in recurring revenues from poultry clients in 14 countries across the globe. The company stated it will use the investment received to prepare the business for rapid scale-up growth over the next five years.
pledged: 0% days to go: Extended investment: Withheld
Go to Envestors
LIVE

Platform Stats

10

Pitches

£5,180,833

Pledged

£3,950,000

Targetted
---
1 Lancaster Place, London
WC2E 7ED
07236828
company number
27/04/2010
incorporated 12 years
* Data captured from publicly available sources and may vary from the final investment values
---