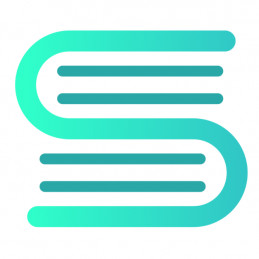 SaigolEd is a subscription-based Education Technology (EdTech) company that aims to make quality teaching available to millions of 7-18-year-olds across the UK at an affordable price. It is developing an app to combine immersive videos with charismatic teachers from leading schools, rich visual effects, leading Artificial Intelligence (AI) and tests to inspire learning. The company points out that its teaching courses will be available to students wherever or whenever they wish to access them. SaigolEd also intends to cover the full student curriculum to enable its users to excel in their exams once the company's app development is complete. The company argues that there is no dominant UK EdTech player in a multi-billion pound market. It aspires to fulfil that gap. SaigolEd will use the investment to build a prototype that would be overseen by its team including a star teacher from a top UK school, initiate rigorous user group testing, and target General Certificate of Secondary Education (GCSEs) as its core market.
---
SaigolEd Rating Review
Pitch rating powered by CROWDRATING™
Rated on 27/05/2021
£271,975
pledged
135%
of goal
£200,000
target

£2,550,208
pre-money valuation

9.64%
equity available

307
investors

£886
pledge per investor

13068904
company number

Active
company status

07/12/2020
incorporated 6 months

£2.55
share price
What the ratings mean
49% and under
We suggest potential investors carry out further study of their own 50-64%
Room for improvement 65-79%
Worth considering 80%+
Gold rating, our highest rating
RISK WARNING - The ratings are based on the information provided in the fund raiser's pitch deck, business plans and financial forecasts which have appeared on a FCA regulated crowdfunding site. Where possible we validate the business plan to public sources such as LinkedIn, Companies House, Credit Agencies and internet searches. We cannot guarantee the information is correct. The ratings report takes no account of the investors/ individual circumstances. Do your own due diligence and get professional advice before investing. Your capital is at risk when investing in private companies.