ShareProperty is a property crowdfunding platform that allows you, the investor to select your investment according to your own risk profile and required rate of return. ShareProperty allows you to build and manage your own property portfolio, hold your investment to term or resell on the ShareProperty trading exchange.
---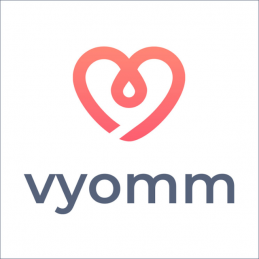 Vyomm is a property platform based in London for sellers, buyers and agents of Prime and Super Prime properties. Vyomm aims to become a preferred destination for Luxury, Exclusive, and Off Market Properties in London. Their engaging platform has gained substantial traction with several hundred Prime Central London properties. They have featured in Tatler, PrimeResi, Mirror and 12 other publications. With the investment, Vyomm plans to onboard top estate agents in London, expand into Asia, Europe and the USA, marketing and developmental operations.
pledged: 59% days to go: 11 investment: £178,110

Propetly is an online platform that acts as a connecting hub between investment providers and global investors in the field of real estate. It enables potential property investors to find, evaluate and calculate their investment project within minutes. With the help of AI-enabled architecture, Propetly can verify transactions on its portal, suggest finance options and ensure complete diligence of the transaction as per industry benchmarks. Given the relative lack of professional and up-to-date property investors in the UK, Propetly aims to become the one-stop-shop for all real estate deals. Its offering has led to Propetly being counted amongst leading PropTech brands in the UK. With the funds received, Propetly will invest in paid advertising and PR, upgrade its AI systems to enable more options are available to customers across wide demographics and human resources.
pledged: 83% days to go: 19 investment: £186,429