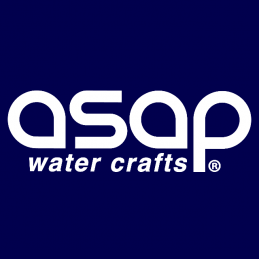 Asap water crafts have developed an electric power-assisted watercraft for beach lifeguards that blasts the user through the water, for the ultimate adventurer, or for rescue to reach people faster. Their aim is to help lifeguards save more lives. In production and selling worldwide, they have been granted EU Design Registration and have EU & US patents pending. Asap has grown the production setup by making significant improvements - lowering assembly skill level with a modular/practical design. Its goal is to reduce product costs by at least 30%. With the proceeds, Asap will scale with a big marketing push by lowering the manufacture costs and providing the required capital to fulfil orders quicker.
---
Asap water crafts Rating Review
Rated on 01/03/2020
Pitch rating powered by CROWDRATING™
What the ratings mean
49% and under
We suggest potential investors carry out further study of their own 50-64%
Room for improvement 65-79%
Worth considering 80%+
Gold rating, our highest rating
Click here for more information on our ratings
---
BMM Networks is a company specialising in providing electric vehicle charging solutions throughout the UK. Currently, there are about 250,000 electric vehicles (EV) in the UK, with the hope that it will increase to 1 million by 2022. But this transition requires dependable and safe On-Street and Workplace charging stations. The UK Government, through the Office for Low Emission Vehicles (OLEV), has dedicated over £900 million of funding to expanding EV usage, of which £500 million is in scope for the BMM charging point business model. With the help of its delivery partner, BMM Energy Solutions Limited, BMM Networks has engaged with several local authorities to develop charging solutions. The company is one of the 10 approved framework providers for OLEV funded projects. Within this setup, OLEV will fund 75% of the installation cost or £5,000 for each charging point, leaving BMM to fund the balance of £1,250 per charger. This will enhance the coverage of charging points thereby boosting EV sales. The company is seeking £1.375 million of equity funding to boost its brand identity and business opportunities.
pledged: 0% days to go: TBC investment: Withheld