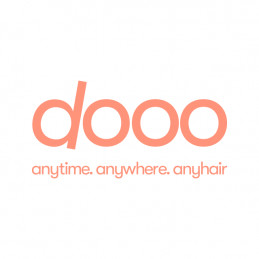 dooo is an all-inclusive platform that offers on-demand specialised home haircut service to consumers. The company claims that 21% of people reported a disability in the UK in 2018 and 49% of people reported social anxiety or other mental health issues, that prevented them from visiting a salon. dooo wants to change this by helping everyone get the haircut they want, wherever they want and overcome the inequalities in the hair industry. dooo allows users to connect with the stylist beforehand and express any special requests to tailor the experience to their requirements. The company aims to become a contender in the 'Hair & Beauty industry that generated over £8 billion in 2018 in the UK alone. dooo will use the investment to develop native mobile apps on both iOS and Android, boost marketing and PR strategies to further its 'Bristol Launch' in Summer 2021, pay wages to essential staff, and manage administrative tasks.
---
dooo Rating Review
Pitch rating powered by CROWDRATING™
Rated on 02/06/2021
£70,850
pledged
141%
of goal
£50,000
target

£999,765
pre-money valuation

6.62%
equity available

206
investors

£344
pledge per investor

12707947
company number

Active
company status

30/06/2020
incorporated 12 months

£10.00
share price
What the ratings mean
49% and under
We suggest potential investors carry out further study of their own 50-64%
Room for improvement 65-79%
Worth considering 80%+
Gold rating, our highest rating
RISK WARNING - The ratings are based on the information provided in the fund raiser's pitch deck, business plans and financial forecasts which have appeared on a FCA regulated crowdfunding site. Where possible we validate the business plan to public sources such as LinkedIn, Companies House, Credit Agencies and internet searches. We cannot guarantee the information is correct. The ratings report takes no account of the investors/ individual circumstances. Do your own due diligence and get professional advice before investing. Your capital is at risk when investing in private companies.