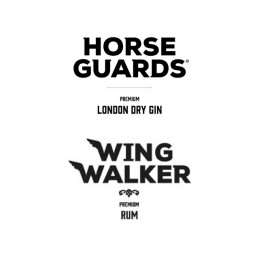 Horse Guards Gin (HGG) aims to revive heritage spirit brands and re-introduce them to modern consumers. The company owns eight heritage trademarks including its latest brands 'Pink Gin' and 'Wing Walker Rum.' HGG intends to become a contender in the Gin and Rum markets that are forecast to grow to $17.36 billion and $21.5 billion by 2025. The company aims to launch two new premium spirits in 2021 and is in early talks around licensing to spirits businesses, including 'Ready To Drink' cocktails. HGG sold 9,000 bottles in 2020 and onboarded distributors who have access to more than 500 outlets. The company is in discussions to sign up distributor agents in Canada, South Africa, and the Middle East. The company's celebrity ambassadors include cricketing legend, Phil Tufnell. It will use the investment to accelerate new brand launches, grow its sales/marketing team, and build strategic alliances to extend brand reach.
---
Horse Guards Gin Rating Review
Pitch rating powered by CROWDRATING™
Rated on 14/04/2021
£346,340
pledged
115%
of goal
£300,000
target

£4,111,765
pre-money valuation

6.80%
equity available

362
investors

£957
pledge per investor

10886259
company number

Active
company status

27/07/2017
incorporated 4 years

£3.24
share price
What the ratings mean
49% and under
We suggest potential investors carry out further study of their own 50-64%
Room for improvement 65-79%
Worth considering 80%+
Gold rating, our highest rating
RISK WARNING - The ratings are based on the information provided in the fund raiser's pitch deck, business plans and financial forecasts which have appeared on a FCA regulated crowdfunding site. Where possible we validate the business plan to public sources such as LinkedIn, Companies House, Credit Agencies and internet searches. We cannot guarantee the information is correct. The ratings report takes no account of the investors/ individual circumstances. Do your own due diligence and get professional advice before investing. Your capital is at risk when investing in private companies.