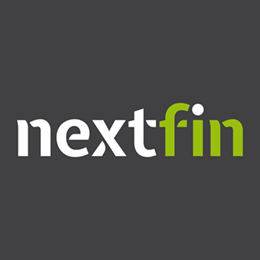 Nextfin is an FCA approved aggregation and rating portal for equity and debt crowdfunding investments.

AIM is shrinking, legacy stock markets are too expensive to maintain and do not serve the requirements of SMEs, banks are closing branches, lending less and are paying little or no interest to investors. As a result of this, there is a huge growth in equity crowdfunding and P2P lending which has seen the launch of hundreds of alternative lenders & platforms that has created a new c.£3bn marketplace, expanding at 66% p.a. There is no single portal or trusted ratings index for investors to compare on a like for like basis and no secondary market to facilitate exits.
* NextFin is the new trading name of Business Agent Ltd
The solution
NextFin aggregates equity and debt crowdfunding investments to create the alternative finance marketplace. This makes it easy for investors and lenders to find and compare opportunities by presenting all investment offerings in one place. With the addition of a free of charge ratings service investors will be able to view ratings of every equity crowdfunding pitch, every P2P site, and every equity crowdfunding site. NextFin's technology will constantly track these companies and investments providing the investor real-time intelligence on which to base investment decisions. The platforms and entrepreneurs will be self-promoting and marketing their ratings driving thousands of visitors a month to the NextFin site, in the same way, businesses refer their potential clients to Trip Advisor and Trustpilot. There is an estimated 10 million website/platform visitors per month across the whole of the alternative finance market. NextFin is targeting to direct 5% of this highly profiled traffic to its platform from which it will earn between £5-£8 per click from advertisers and partners. In addition, an in-house brokerage service also earns between 1%-6% commissions on loan placements. A future revenue stream (not featured in the financials) will be developed once visitor traffic reaches critical mass. This will see Nextfin being able to realise the full value of its captured ratings data and visitor traffic by launching a secondary market, which is estimated to be a £5bn marketplace.
NextFin is raising £500k at a pre-money valuation of £2M to:

• Develop P2P and Equity site ratings
• Expand the management, infrastructure and marketing resource
• Increase visitor traffic to 6m a year via rating referrals
Owing to the size of the market and rapid growth of the industry, enterprise valuations in alternative finance are based on visitor traffic, market share and registered users. Recently published valuations of companies with visitor traffic of over 6m per year are in excess of £70m. NextFin is the market-leading aggregator and has first-mover advantage. It has the potential to exceed these valuations because it is the whole of the market aggregator and is currently the only ratings service provider as it grows to achieve 500,000 visitors p.m.
---
NextFin Rating Review
Rated on 25/03/2020
Pitch rating powered by CROWDRATING™
£92,994
pledged
46%
of goal
£200,000
target

£2,000,000
pre-money valuation

2
investors

£46,497
pledge per investor

08819159
company number

Active
company status

18/12/2013
incorporated 7 years

£4.50
share price
What the ratings mean
49% and under
We suggest potential investors carry out further study of their own 50-64%
Room for improvement 65-79%
Worth considering 80%+
Gold rating, our highest rating
Click here for more information on our ratings
---
Funding progress
not enough data